Perpetual list of stuff to procrastinate about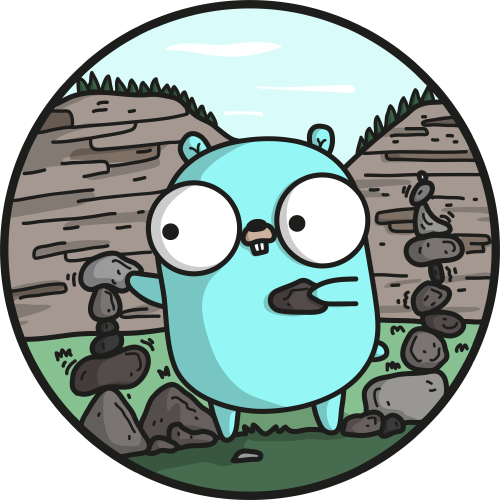 This will hopefully be a somewhat up to date dump of what my brain is working through over time.
Operational and Development Stuff
Developer Responsibility
Pushing responsibility left

SLOs as part of the developer KPIs
Keeping the product inside the creating team
Long term ownership
The job is not over until it's deleted

Confidence

Context sharing difficulties
Compatibility guarantees
Beyonce rule
Infrastructure upgrade responsibility

Business Goals

Queries Per Cost
New functionality vs Reliability vs Priorities

SLOs as conversation tools

Using the SLO to decide what to work on
Feature vs reliability
Services as a graph
Dependency modeling

I Depend on these services which depend on those
These services depend on me
Who just changed?

Oops I forgot that service
Who owns this? Why is it me!?
Where are the Docs!
What's in the Box?
ADR tools
Honeycomb.io for mystery investigations
The dangers of nanoservices\microservices
Cardinality
Long term vs short term investigation\planning
Most queries are boring Sample (h/t honeycomb people)

Discarding boring stuff
Higher rates for errors
Higher rates for "that's weird"

Comparison
The importance of speed
IAP tool roundup
pomerium
oauth2-proxy
nginx auth lookup
Deploying
Pipeline 1 to 10
Code delivery concept
Benefits of common paths
Repeatability of change

To support migrations of infrastructure

Optimising for frequency
Dynamic pipelines

Building a pipeline that changes based on the environment

Fan out and in

Tiers of environments
Not just a linear path
Waiting on eventual success
DEPLOY DEPLOY DEPLOY
Why deployment velocity matters

Value only comes when people use it
Quicker delivery == smaller experiments

Frequent deployments

Build process understanding
Standardise deployment process with incident process
Consistent expectations
Run book memorisation or removal

Validation

Constant validation of deployment tooling
Validation of function and performance as part of your deploy automation

Org wide goals

Standardise on deployment expectations
Maintain ability to experiment
Path to Prod
Building a smooth path to prod for changes
Onboarding for new services
Deploying safely
CD Round up
Coordination is important as stuff runs in multiple environments\countries\regions. Big bang releases are generally the worst possible outcome due to the substantial risk involved
Coordination vs Independence
The mistakes of manual pipelines
Gitops
CI Repurposed

Github Actions
Gitlab CI
Jenkins
Buildkite

SAAS solutions
Faster builds by being lazy
If it's important
Monorepos in 5 minutes
Bazel
Speed

Why Action Cache
Test caching and merkle tree
Slow tests are hated
Parallelised builds
Remote Builds

Explicit dependency trees

Enables build reuse
Action Graph
Clear dependency context
Cross Service testing

MultiLanguage support

Bundling to provide a smoother onboarding
Only testing what you care about

Test when my dependencies change
Trigger others when I change

Downstream Triggers
GKE thread
Cluster maintenance requirements
Benefits of Spinnaker (feed off CD roundup?)
Dynamic deployment pipelines

Detecting new clusters
Deploying to a new cluster without making everyone hate you
Dev Life
Blueprinted deployment patterns

Consistent 80/20 plan
generic config vs specific customisation vs overriding

Service mesh or mess
Are you ready?

Diving in to status check patterns.
Readiness vs liveness with a dash of startup
Deep ready checks
Multi Cluster Operations
Many Clusters vs Multi Cluster Vs BIG Clusters
Benefits of disposable clusters
Multi Cluster -> Multi Region

Maybe even multi provider
Cluster configuration as a Pull operation

Submariner to connect across clusters?
State options
Admirality for deploy federation
Cluster-API is a magic wtf.
Canarying your traffic
The test environment is prod? Always has been

Differences

Scale
Traffic load and patterns of load
Do you know how long your service has been running?
Concurrent load and sustained load
Spikiness

Hyrums law
Longer term testing

Canary tools
Pre Merge Canarying
kNative and Gloo
Minimising the width of the interface contract
API gateway vs mesh
80/20 implementations
Krustlet investigation
What is Krustlet
Wasm vs wasi
Rust for great justice
API Interfaces
RPC vs Queue solutions
Conclusion
Queuing solutions

What you get
What you need to build

Error mechanism
Response channel
Back pressure

What do you still need to configure

topic information
Queue location
message specification

What you need to worry about

Scaling

Queues don't make it magic
Kafka Partitions
Subscriber locking

Many Single Point Of Failures
Merging of control plane and data plane
Idempotency

RPC solutions

What you get

Response channel
Error mechanism

What you need to build

Asynchronous patterns
Back Pressure
Idempotency

What do you still need to configure

Endpoint discovery
I specification

What you need to worry about

Scaling
Control plane solutions
Idempotency
gRPC for programatic conversion
One IDL
IDL First API creation
Forward and backward versioning
Multiple External Protocols
Book thingies to write
Non fiction

SWE at google
gopl.io
Seeking SRE
SRE and SRW books
Philosophy of software design
Overly complex and not sensible in any way webcam solution
Route audio and camera feed to multiple computers in a local network
Restrictions:

Due to driver signing on MacOS video source MUST appear as a UVC webcam to support slack and etc.
to reduce duplicate speakers audio out from client computers should rout e to source box for mixing
Software installation is not possible on some devices

Raspberry Pis 4 running as a usb gadget

Composite USB device configured to be:

a sound card providing:
UVC webcam

Speaker out routed to source\speaker box with pulse audio
Video streamed to pi with RTMP

One overly complex solution